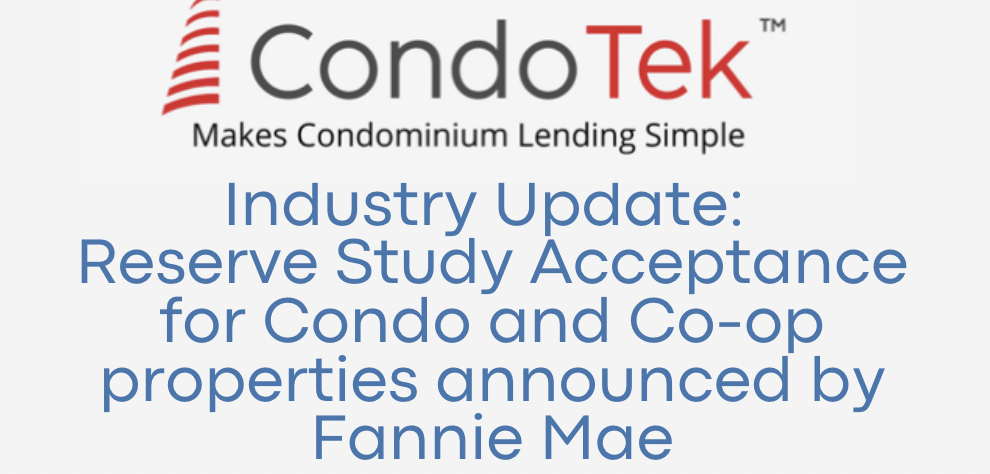 Industry Update: Reserve Study Acceptance for Condo and Co-op properties announced by Fannie Mae
Recent lending guideline changes were released by both Fannie Mae and Freddie Mac on July 5th 2023. Effective September 18th, 2023 Fannie Mae returns to previous guidelines and allows for the utilization of a Reserve Study to prescribe appropriate reserve funding for both new and established condo and co-op properties. This is big news for condo/co-op properties that have amassed sizable reserve capital but don't budget annually for a 10% reserve contribution.
With the new "temporary to permanent" lending guidelines Fannie Mae fortifies their requirements for lending in condo and co-op properties with a focus on aging infrastructure and financial health. Freddie Mac has announced similar policies and focus.
Condotek provides regular industry webinars on lending policy to industry stakeholders across the country. Be sure to join our mailing list and follow social media for our most recent announcements.