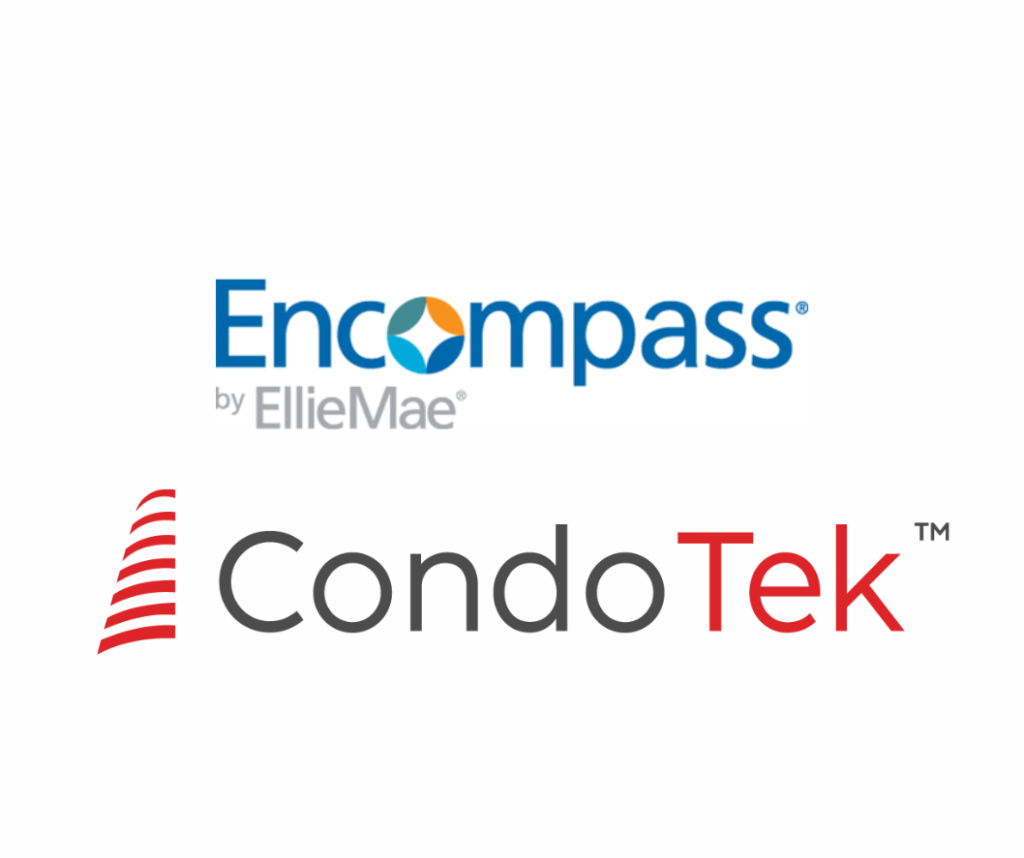 FOR IMMEDIATE RELEASE
Contact: Melinda Engel
Phone: 800-452-4816 x115
Email: melinda@condotek.com
CondoTek Launches Updated Encompass Integration
Philadelphia, Pennsylvania, December 1, 2022
CondoTek, the premier resource for lenders providing condominium loans, announced today they launched their updated and improved integration into Ellie Mae's Encompass. Encompass is the industry's most popular loan origination software system. Encompass Users have been eagerly waiting for the CondoTek integration to go live. CondoTek's expanded products and services are now easily ordered and fulfilled through the loan origination software, providing Lenders efficient solutions for all aspects of the condominium project underwriting approval process.
"We are excited to have all of our solutions now fully integrated in Encompass. Of course, our CondoPak product has always been available through Encompass and now our Lender Customers will have ultimate efficiency to order and receive our entire suite of Products and Services through their loan origination software", says Asher Kahn, CEO of CondoTek. "With the previous acquisition of National Condo Advisors, CondoTek enriched our suite of offerings to include Review and Approval Services, and more. Most importantly, Mortgage Lenders integrated in Encompass can now order and receive our full end-to-end Warrant and Approval solution, Condo Project Warrant (CPW). CPW leverages all CondoTek's proprietary technology and automation to deliver a risk-free, per loan Warrant for condominium and coop loans. The industry now has a consistent, standardized, flat rate solution to warrant and approve condominium and coop loans. It is an exciting new era for Condo Mortgage Lending."
Mortgage lenders originating and servicing loans for condominiums and cooperatives face a cumbersome and costly underwriting and approval process when processing condominium loans on their own. Leveraging proprietary automation, CondoTek's products and solutions lower costs and increase efficiency when underwriting condominium and coop loans. CondoTek products and solutions include CondoPak which is a comprehensive docs and data product and Condo Project Warrant (CPW), the ultimate end-to-end product that delivers docs, data, and a risk-free project warrant.
About CondoTek
CondoTek is a technology and information firm that provides lender-focused real estate-related products and services in the condominium space. With an emphasis on creating efficiency for lenders when underwriting condominium loans, CondoTek's products and services are the perfect solutions for small, mid-sized and large lenders. For more information, please email mike.pearlman@condotek.com.
###